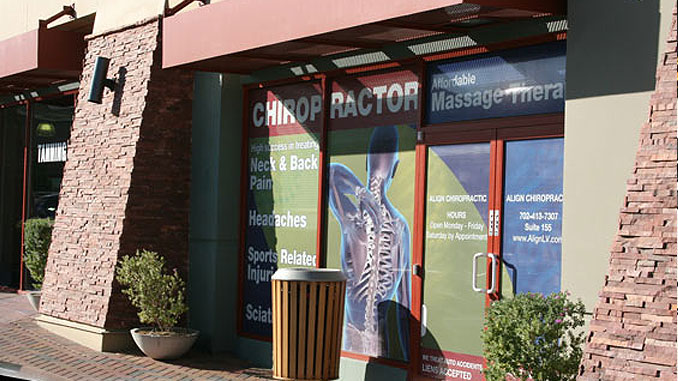 Here is one of our latest perforated window displays that we designed, printed and installed for a Chiropractic office in Las Vegas. This type of  window display is a great way to attract new customers to your store or business.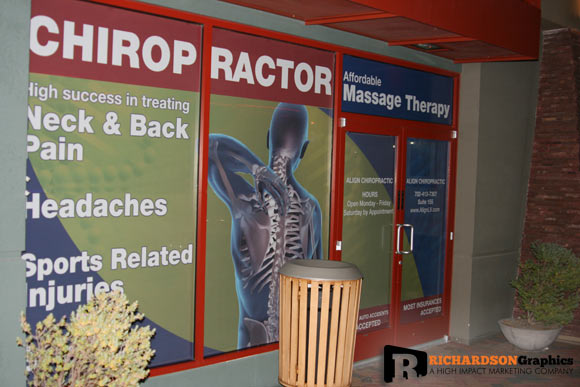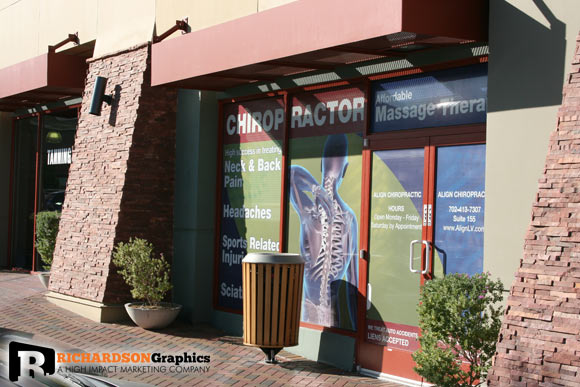 Do you need help attracting more customers?

Call us at (702) 487-5270 to talk to one of our knowledgeable storefront signage specialists.