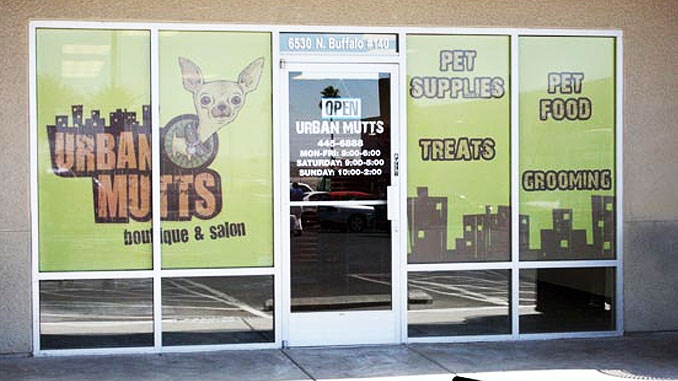 Here is one of our latest perforated window graphics jobs that we designed, printed and installed for Urban Mutts in Las Vegas. This type of signage is one of the best ways to attract customers to your store.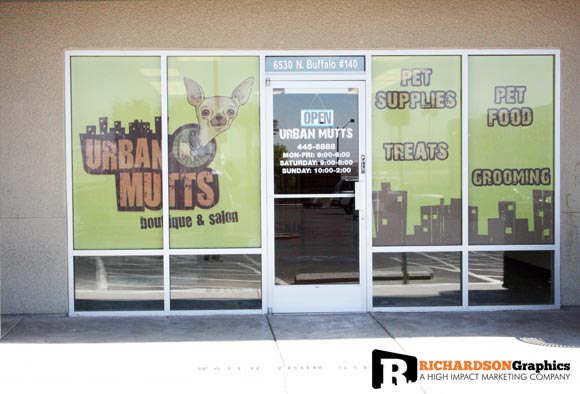 Do you need help attracting attention to your storefront?

Call us at (702) 487-5270 to talk to one of our knowledgeable storefront signage specialists. We can design, print and install window graphics that will attract more customers to your store.