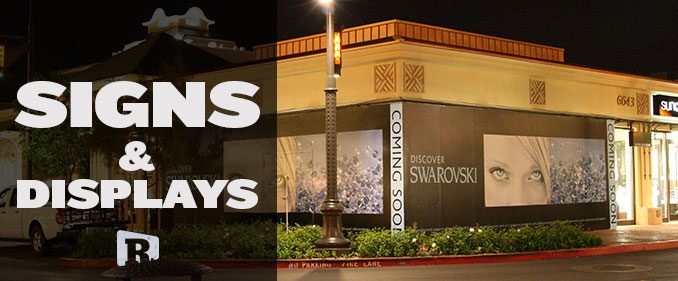 Signs & Displays
Richardson Marketing is the industry leader in creating custom signs and signage for businesses, conventions, and events. We offer a full range of indoor and outdoor signs and displays. From outdoor signage, banners and custom displays, to convention signs, tradeshow booth wraps and event displays, we create HIGH IMPACT SIGNS that will help you attract customers and increase sales.
Located in Las Vegas, Nevada we are one of the top signage companies in the country and have experience working with some of the largest tradeshows, brands, and events in the world. If you looking for a sign company in Las Vegas, You've come to the right place.
Custom Signs & Displays
What you can expect when you order signs from Richardson Marketing:
A company that believes in our products and will never deliver anything but the best products and services.
Someone who understands Signage, and knows how to create displays that will help you attract more business!
A company that uses only the best materials, because your business deserves the best!
The best service in Las Vegas.
Our team is made up of industry experts who know how to create high power signs and visual displays that get attention.
Our Signage Services: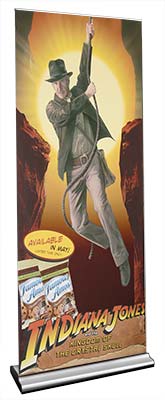 Graphics & Design: From concept to completion, our professional design staff can help walk you through every step of the process. We are experts at taking your ideas and turning them into reality.
Fabrication: Our in-house team of fabricators can build any style of sign that you need. From traditional displays to custom work, we know what it takes to get the job done right.
Installation: We have years of experience installing signs in Las Vegas and throughout the country. From large format vinyl installations, to tradeshow booths and pop displays, our experienced & trained installers can install your signage quickly and professionally.
Do you need signs for your business, upcoming event or convention?
Let us help you take your business to the next level! Call us at (702) 487-5270 to talk to one of our knowledgeable sign specialists.
You can also E-mail us at info@richardsonmktg.com