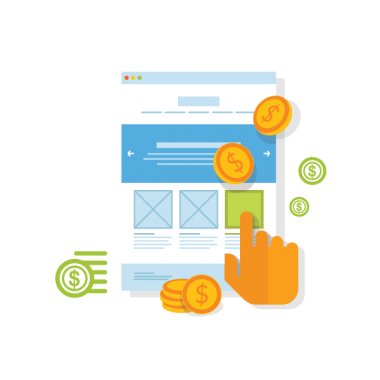 Pay Per Click (PPC) and Display Advertising
Pay Per Click and display advertising is highly targeted and can give your business an boost of highly targeted traffic. These two online marketing powerhouses when combined with a solid SEO strategy can boost sales and give your brand a much larger reach and exposure on major search engines.
Our campaign strategies are designed to meet the needs of our clients and their market condition. We provide up-to-date, Pay Per Click services that include: Paid Search Ads, Video Advertising, Display Ads, PPC Remarketing and Social Advertising.
We deliver results that help our clients achieve their business objectives. We manage our clients' accounts on a daily basis and monitor bid prices and budgets to ensure that we are maximizing ROI.
Our outstanding results are due to our complex and tailored approach which includes a detailed overview of our client's business and aspirations for Pay Per Click advertising, as well as a review of options featuring a prioritized list of recommended activities.
Paid Search Advertising
Target customers who are ready to buy with one of the most targeted and cost effective forms of advertising.
PPC Remarketing
Retargeting campaigns allows you to turn lost leads into valuable customers. Because we are targeting people who have been exposed to your message and showed some sort of interest in your products, ads typically get clicked on 200-400% more often.
Social Advertising
Need to target specific audiences on their turf? Social advertising is a great way to target  and engage people in a more conversational and effective tone.
Display Advertising
We offer  display marketing strategies through the Google Display network and other various partners increase brand exposure, engagement and conversions. We successfully manage both direct response campaigns and brand awareness campaigns.
Video Advertising
Video is one of the fastest growing segments in digital advertising, and also one of the most engaging ways to increase your brand's presence.
We've got enough experience to create award winning campaigns on Google AdWords, Bing, Facebook, LinkedIn, Twitter and YouTube.
17
Video Advertising Projects
141
Display Advertising Campaign
98
Successful PPC Remarketings
315
Social Advertising Projects
Tell us about your project
Let us help you get your business online and grow it with passion
Contact us today and get maximum returns of your investments.
"We've looked at a lot of Marketing Agencies solutions but Richardson Marketing was always the clear favorite. They have the right strategy and they've been great to work with." Lisa Warner
CEO & Founder
"These guys helped us grow into an industry powerhouse. We wouldn't be where we are without the team at Richardson Marketing!" "Extremely helpful and great customer service that helped us become a huge success at our trade show in Las Vegas. We highly recommend their services!"