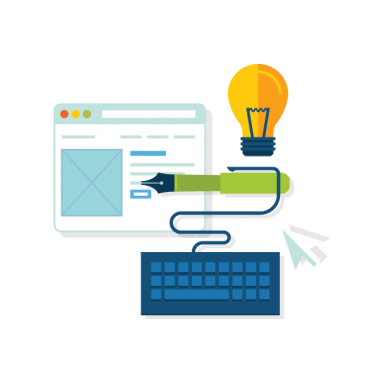 Creative Content Marketing Strategy
Our experienced copywriters can cut through the noise and drive results with content marketing campaigns designed to take your brand to the next level. Our copywriters know how to make words sell and can help you attract the right prospects, and turn them into loyal and referring customers.
Whether your trying to build a community or increase leads and engagement our copy writing team are experts at influencing consumer behavior, with the end goal of increasing sales and keeping customers engaged with your brand.
Content Marketing is an effective way to target your prospects and clients with engaging resources that will help separate you from your competition. Our team of content marketing experts can build a content strategy that meets the needs of your target audience, improves your brand profile, and improves your online reputation.
Our full-service Digital Marketing team integrates content into a complex strategy to increase your site's online/search visibility while always focusing on conversions.
Industry News
Up-to-date industry content that informs and entertains your audience which will lead to increased social media engagement and brand credibility.
Case Studies
Inspire confidence by creating in-depth reports and studies that will outline your brands expertise and establish you as thought leaders in your industry.  
Content Strategy
We don't do one-offs! Our copywriters are experts at making sure your content always fits your brands objectives and voice. 
Blog Content Creation
Gain authority in your industry, increase search engine exposure, build brand awareness and attract top-of-funnel visitors with high-quality blog posts personalized for your target audience.
Press Releases
We don't do cookie cutter press releases! Our PR team not only creates newsworthy stories that journalists are compelled to run, but we have relationships that help guarantee your release does more than just hit another PR distribution service.
Newsletters & Email Copy
We use email marketing as part of our content strategy to promote your business, on-board new customers and increase cross-sell opportunities, and build and nurture leads. 
253
Successful Content Strategies
We are aware of the importance of a successful content marketing campaign, which is why our Content strategy is the foundation behind every deliverable we create.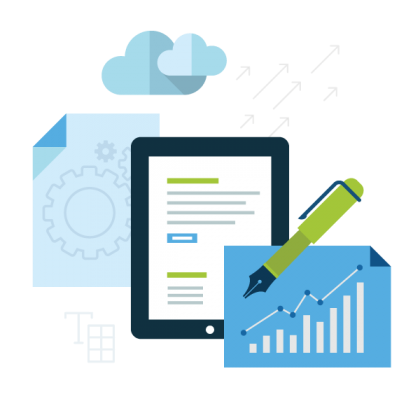 We know content marketing and our copywriters know exactly how to make words sell. Our content is designed to engage your customers  and push leads through the sales funnel.
Ready to get started?
Let us help you start generating more leads and increasing your sales...
Attract and persuade your target market and start pushing highly qualified leads into your sales funnel with the content provided by our team of content marketing experts.
"We've looked at a lot of Marketing Agencies solutions but Richardson Marketing was always the clear favorite. They have the right strategy and they've been great to work with." Lisa Warner
CEO & Founder
"These guys helped us grow into an industry powerhouse. We wouldn't be where we are without the team at Richardson Marketing!" "Extremely helpful and great customer service that helped us become a huge success at our trade show in Las Vegas. We highly recommend their services!"