Testimonials
Without our customers we wouldn't exist, so we are extremely grateful and proud of the service we provide for our everyone of them. In fact, we see client relationships as the cornerstone of our agency. Our relationships do not start at 9AM and end at 6PM—they are with us 24/7 and we work diligently to ensure they receive the quality service they deserve.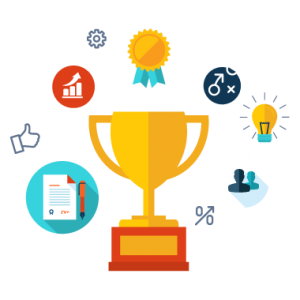 "We've looked at a lot of Marketing Agencies solutions but Richardson Marketing was always the clear favorite. They have the right strategy and they've been great to work with." Lisa Warner
CEO & Founder
"These guys helped us grow into an industry powerhouse. We wouldn't be where we are without the team at Richardson Marketing!" "Extremely helpful and great customer service that helped us become a huge success at our trade show in Las Vegas. We highly recommend their services!" We had an idea, and Richardson Marketing brought it to life spectacularly! From the moment we contacted them, everything was smooth sailing, our website, marketing materials and signs bring a unique touch to our business that our clients love!