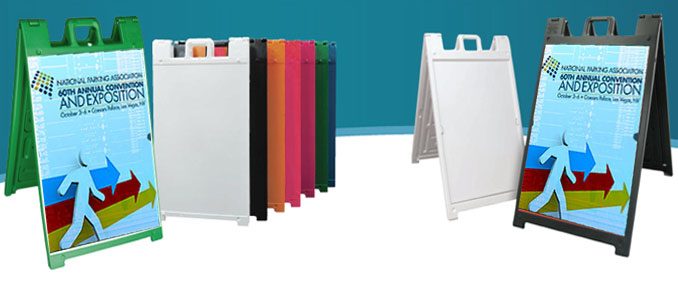 A-Frame Signs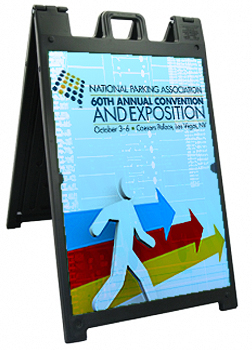 Don't settle for any old Sign; our A-frames are durable, affordable, and versatile enough for all your business needs.
Our Aframe signs are a great way to attract customers to your business. From directional signs for special events and conventions, to advertising your latest sales and promotions, these heavy-duty plastic signs are built to attract attention.
Convention & Event A-frames
If your business has a convention, seminar, corporate event or tradeshow coming up in the Las Vegas area, our Aframes are a great way to promote the event and help direct tradeshow attendees and traffic.
Communicate important information to Attendees.
Direct traffic and control parking.
Direct show attendees inside and outside the convention venue.
Highlight registration areas and seminar events.
Retail & Business A-frame Signs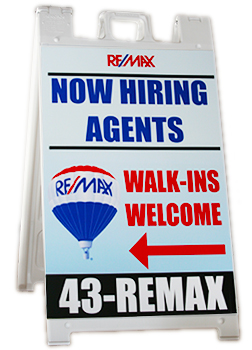 Our plastic A-Frames are made from heavy duty materials, and can hold up to even the strongest Las Vegas winds. Our customers usually use them on sidewalks, in parking lots, in restaurant parking areas, and for directional signage at outdoor events.
Aframes are perfect for:
Attracting new customers to your business.
Advertising your sales and upcoming promotions.
Letting people know about upcoming events.
Directing drivers to your location.
Do you need Aframe Signs for your business or event?
Call us at (702)487-5270 to talk to one of our knowledgeable sign specialists.
If you prefer, you can also E-mail us at  info@richardsonmktg.com