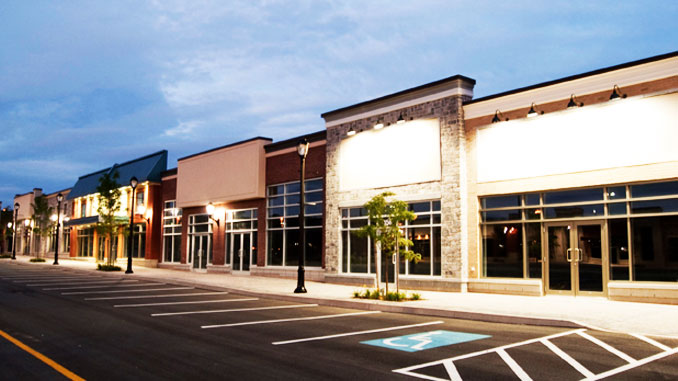 As a small business owner who owns a brick and mortar business, bringing in paying customers is one of the top priorities you face on a daily basis. Without these customers, your business won't last long; unfortunately when sales start to slow down most business owners mistakenly start to cut the one thing that can help the most, their marketing.
If your sales are starting to slump, or you simply want to bring in more high-paying customers, here are some tips you can start using today to start seeing results.
#1. Give people a Reason to Stop and Come in your Store
The #1 thing you can do to help bring in more customers is to make sure your store is set up to attract new customers to begin with. Take a few minutes and head outside today; walk around your building, walk around your area, and really think about whether your storefront is set up for success.
Does your store inform people what you sell, why they should stop and come in, and why they should choose you over your competition?
Do your signs encourage people to stop? Do you even have signs?
If you do have signs, do you regularly update them with new information, so they don't become just another unrecognizable piece of the local landscape?
#2. Start Networking with Locals!
One of the best and cheapest things you can do to promote your business is to start networking with people. From networking on social media to joining local business groups and attending after-hours networking events, you need to get out there and start talking to people.
Check out our site Networkinvegas.com. They have a monthly business events calendar that can help you get started with your networking adventures.
Join a local area Chamber of Commerce. These types of organizations usually host multiple networking events every month.
Be active on Social Media: Make yourself available to your customers, and start presenting yourself as the go-to expert in your field.
#3. Redesign your Business Cards
In this modern era of social media and digital data, many people have forgotten about their traditional printed marketing materials. This is a huge mistake. Things like your business cards can still have a huge impact on how people see your business.
Once you start networking, you need to have a memorable business card.
Every hand you shake should have a business card attached to it.
Bonus Marketing Tips:
Here are a couple more things you should think about doing.
Have a company vehicle? Slap some window graphics on your rear window and start branding your business around town. Think about it, how many people see your vehicle on a daily basis? Turn it into a mobile billboard for your business.
Turn yourself into a Walking Billboard: If you don't have company shirts, you need to fix that immediately! Every one of your employees should be a walking billboard for your company.
Do your Research: Research your competition and research their customers. What's working for them, and what's not?